Our key role is to prove the basic models, to release the data, and to provide smart contract, token and coin infrastructure to make the process as easy as possible for others to adopt and adapt for their own needs.
Every element will be released for free for the good of people and our planet, because under the PQR model we all win.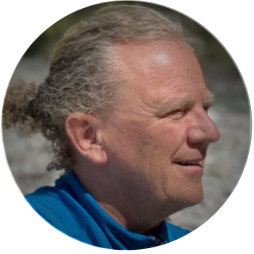 Dr. Andreas Jell
(Doctor of Quantum Cybernetics)
Graduate in Advanced Laboratory Diagnostics in Salzburg/Austria. Education in psychotherapy, hypnotherapy, Traditional Chinese Medicine and Acupuncture.
Licensed trainer for educational courses in quantum technologies and transformational consciousness work with over 700 seminars worldwide.
Author: Healthy with Tachyons and 18 eBOOKs about Applied Quantum Cybernetics.
Teacher for international trainers in advanced self- healing with quantum technologies and quantum consciousness.
Doctorate & teacher in "Transformational Science".
Founder of "Applied Quantum Cybernetics" and the Quantum Cybernetics Academy Int. – a 3 yr program with the graduate program.
Doctorate in Quantum Cybernetics.
Lectureship at the Hwato University for trad. Chinese Medicine in Holland. Accreditation of his Applied Quantum cybernetics methods as certified advanced post-graduate education by the main associations of alternative medicine in Holland, Belgium, and Luxembourg.
Founder of "Befelden 6.0" and the therapeutic integration of the "High-Frequency-DNA-Resonance- Therapy" in the AQC-system. Development of a 3 step education program for healing professionals.
Founder of the "Meta-Meditation" method for meditation and advanced brain control and training.
Founder and teacher of the FLOW-IN method and coach for Austrian Olympic athletes, sports professionals, companies, entrepreneurs, artists and individuals.
Member of the Universal Trust and co-founder of PQR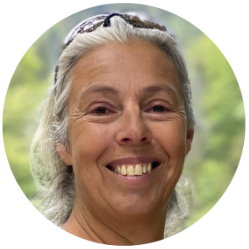 Simone Jell-Dunemann
Simone is a Yoga teacher, educated in California, Sri Lanka and Hawai'i.
She is a naturopathic healing professional with a multi-modality clinic in Germany.
Specialist in OMR – Oculo Motoric Regulation, and the associated process work to release severe trauma and shock patterns and to re-program the brain.
Tachopuncture therapist, a method of Applied Quantum Cybernetics combining quantum technology, structured attention and the meridian system of TCM to activate the body's self healing capacity (acupuncture without needles)
High-Frequency-DNA-Resonance therapist
Holistic Massage therapist, trained in Germany and California.
Advanced body cleansing and fasting methods
Holistic nutrition, based on the activation of telomerase to reverse the ageing program of the DNA.
She successfully graduated the 3 years study program in Applied Quantum Cybernetics at the QC-Academy, Int.
Simone is a certified Watsu and Waterdance therapist, educated in Harbin Hot Springs, California, in Germany and on Kaua'i, Hawai'i.
Simone is certified FLOW-IN Coach
She conducts meditation and retreat events on Kauai'i, Hawai'i
Together with her husband, Andreas Jell, she will build and operate the Chiemgau PQR-Community in Southern Germany.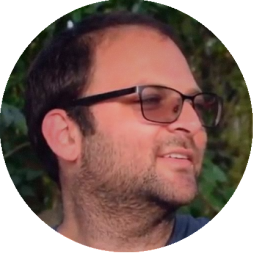 Bret Warshawsky
Bret is researching, designing and prototyping tools for taking co-creation to scale to support whole systems of greater complexity, consciousness and freedom in the form of the Together Life System.
His specialisation is in social action, social architecture and sociotechnologies, to integrate cutting edge concepts and innovations into holistic systems for planetary scale co-operation and thriving.
Bret is a co-founder of the S7 Foundation which developed Noomap Software and Synergistic Co-creation Lifestyle and Platform to Life, pioneering gift economics and whole systems designs for co-creation.
Bret is a skilled relationship builder with a passion for the cutting edge and futurist. He has taken part in many experimental and up-and-coming initiatives from DAOstack to SEEDS, Holochain, the Mycelial network, Xtechnologies, and many initiatives, from grassroots to governments.
Bret has consulted on technologies to achieve goals of holistically mapping and integrating stakeholders, also sharing research, best practices and intelligence from his personal and professional networks.
He worked with Bristol Health Partners and the Elizabeth Blackwell Institute (University of Bristol) to create a prototype inventory of data sources about health in the region – using prototype Noomap Embryo Internet Technology to map an ecosystem of data in order to support their initiative.
Bret's life's work is to catalyze a renaissance for philanthropy.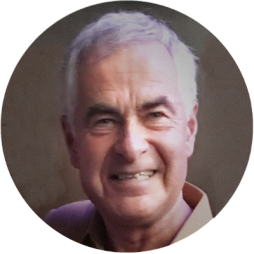 Ray Savage
Brought up on a smallholding on the South Downs for his early years, living off-grid in a small caravan and shed.
Ray has established many initiatives including The Emergency Group, and is a founder member of the First Response team.
Developed an avid interest in the evolution of human consciousness.
Attended the New Story Summit' Inspiring Pathways for our Planetary Future at Findhorn (the oldest Intentional Spiritual/Eco Community in Scotland) as a speaker and participant.
A certified trainer for HeartMath – a Heart IQ practitioner – and uses gongs for vibrational healing journeys and 'pujas'.
Works with with A Band of Brothers which helps young men who have become stuck in the 'crime cycle'
Joined the British Police in 1966 and was involved in conventional policing, intelligence, counter terrorism, and running a cadet training program.
Worked with a natural health company and in environmental protection for a Local Authority.
Co-ordinated the Duke of Edinburgh Awards Scheme for youth and ran the family farm, now given over mainly to camping and recreational activities with moves into building a retreat centre and eco housing.
A serving local councillor for his village in East Sussex UK. Formerly chaired the village council and introduced to step away (deep rites of passage in nature, mentoring etc.), and which has an extraordinary success rate.
Working with a number of groups to develop Retreat Centres globally – Universal Trust, New Story Findhorn, Ubuntu, Heart IQ and Full Circle Project, in an effort to assist the evolution and in expansion of consciousness, raising compassion and empathy for self and others, invoking greater wellness and practices in stillness and nature.
Flow Genome Coach.
Developed a 100 acre site in southern UK now consisting of 7 dwellings an indoor sports arena, tennis courts and a 30 horse equestrian centre.
Recently finished building and developing a centre in the Ox Mountains of County Sligo Ireland – http://www.cabraghlodge.ie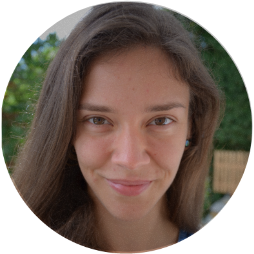 Melanie Berliat
Commercial Agent , Kindergarten Teacher
After having experience in that field Melanie detected the selective programming of our children in the current system. She decided that in the future she will work with kids in a different way, so that they can thrive as human beings in the process of growing up.
What should be done? – to be free
A lot of times this is only possible by being self-employed.
A couple of years ago Melanie became self-employed as a commercial agent.
Her focus point is the distribution of sustainable products with a high content of nutrients for humans and animals.
She works together with various self-employed partners and was able to change many lives with her problem solving methods. Bringing people towards a healthy life with free time management made possible through a passive income model.
Her heart beats for animals too. As a mother of a cat and stepmother of a male Ridgeback she lives together with Daniel in the Tyrolean Alps. Out of this region she wants to expand peoples awareness and perception, so that together we can achieve a higher level of existence.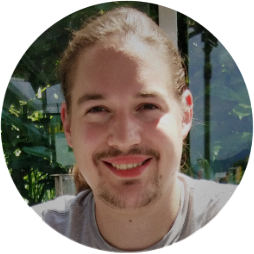 Daniel Stockley
After his A-levels (GCE) Daniel made his passion into a profession.
He has worked for the advertising industry, television and movies.
Daniel's skill set has enabled him to occupy different positions in the film-making process. He has worked as director of photography, sound engineer, gaffer, director, editor, compositor, location manager, extra manager and unit manager.
Some of his credentials include:
Samsung, Coca Cola, Kik Clothing (advertising)
The Jump, National Geographic, der Bergdoktor, Soko Kitzbühel, Der Metzger (television) Action Jackson, Ae Dil Hai Mushkil, Point Break, James Bond Spectre (movies).
After a prolapsed disk and chronic fatigue syndrome he couldn't continue with his career. Thereby he went in search of the secrets of health. After weeks of researching he managed to recover completely in less than 3 months.
Until today he is giving lectures about this topic with his accumulated knowledge.
Daniel helped to build up a direct selling company in Europe that is specialized on the supply of nutrients for people and pets. The passive income model gives Daniel the opportunity to work on various projects that are an affair of his heart.
Join us!
And make a difference!
GOOD only exists when you DO it! Don't wait for others to change your world!